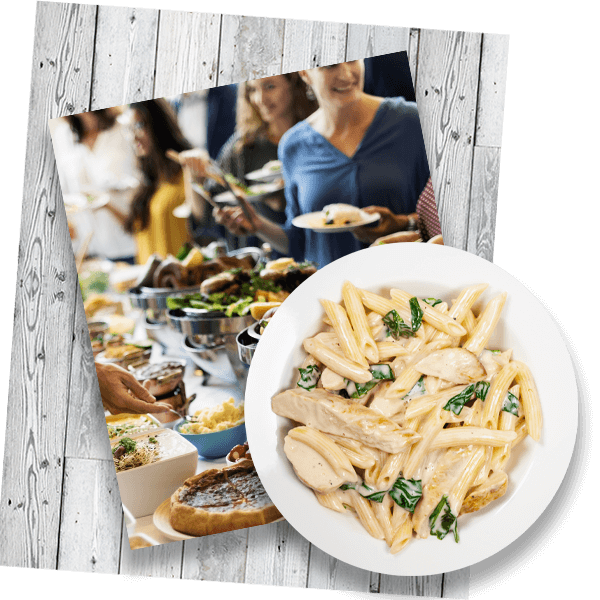 Some examples of Events that Cornerstone Catering can serve delicious food for you.
Cornerstone Catering Co.
Who We Serve
Cornerstone Catering can cater almost anywhere within, and surrounding the communities of Melrose, MN and Sartell, MN.
We help make weddings effortless and full of memories.
When you need us, we'll be there, any size, on your schedule.
Professional service, affordable pricing, we make it easy.
Steve is amazing! Much of what we had served at our wedding was not even on the catering menu — Steve either offered to make us something he thought we'd love (which we did!) or we asked & he made it happen.
People went crazy over how amazing our food was. Everything was fresh & made from scratch!!! We served beef stroganoff, grilled chicken breast with Raspberry sauce & Bearnaise sauce, green beans, baby reds, strawberry feta salad, and a dinner roll buffet style. He also had his staff serve our head table so that we did not have to go through the buffet line.
Our late night snack was also not on the menu. I asked Steve in June if it'd be possible for us to do a soft pretzel bar. He told me he had never done one, but would check into it & make it happen. He then asked if we'd also like to add variety and do a nacho bar along with it. The night of the wedding, he showed up with THREE kinds of soft pretzels: salted, Parmesan garlic, & cinnamon sugar and a full nacho bar with any topping you could imagine. I was stunned. And it was so delicious!!
Sayde M.